Discussion Starter
·
#1
·
I think I can have these done. They are going to be a small fortune, but it can be done. Similiar the the Lexus ones you've seen, Mercedes, etc.
Can also be done for QX56.
EDIT
.
You may have seen these on the site before, and prices have been dropped by over $50 on these. You can pick any color you want, and have them say ANYTHING you want. Yes, they are expensive, custom, and totally unique. You guys have been asking for more "installed" pictures of these, and it's taken me a while. This is the best I can do, from a Titan. Will look same the same in the Armada, but wont say Titan, hehe.
http://www.burtmanindustries.com/zoomprod.php?id=arm_light_sill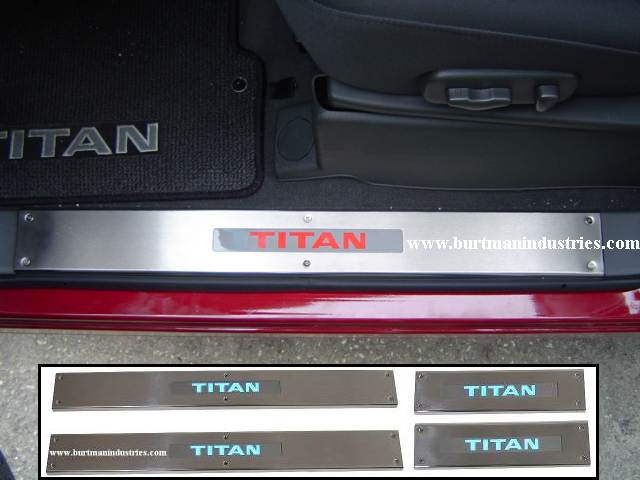 Yes, we also have the other door sills for around $60 a pair. It's all about choices. These are just something new and different for those that want to be different.