Discussion Starter
·
#1
·
Since I got my Armada and started coming to this forum, I was fascinated by the "2 degree timing advance." I saw it in many of the signatures of people's posts. I had to research what it even was, how it worked and then start to try and figure out how to get it done. Dealership was out of the question due to costs, plus me reading about how they sometimes would not properly do the advance either accidentally or otherwise. Three mechanics looked at me like I was completely out of my mind when I tried to explain what I wanted done.
This led me on a search for a tuner, research here led me to seek a Cortex over a Bullydog or other. The only two models I could find, one was on Amazon for about 500 bucks, the other was on eBay for about 300. Condition "USED." Hm, okay... well the kit looked complete and in decent shape. Trigger pulled.
After tracking my parcel as it got bounced around my city the past week, the device arrived today. When I connected it to the OBD port, however, I got a G38 error. This error code means that the device is essentially 'bound' to another vehicle. First result Googling led me to thread from 2012 on Titan Talk about someone buying a used Cortex 4950 from a user there with the same name as my eBay seller. Had to be this device. Apparently the device was still linked to their vehicle, and it needed to be cleared, this would cost $100. Apparently that person sent the device back to their seller who relisted the device years later and sold it to me, never resetting the device to stock.
A call to Superchips later and the device's unlock was authorized, free of charge. The issue was that I would have to get the device to connect to the Internet using a program called Spark. The Windows drivers included do not work for Windows ten. I considered making a Virtual Machine, Live CD, finding an old PC, but then I found the solution on a G8 driver's forum. The author of that post used the Wayback Machine to load an old version of Superchips website from, 2012. From there, a utility called Easy Update was downloaded and then installed on the user's Windows Ten PC. The driver folder created during this install, contains the drivers needed for the older Cortex to be recognized by the Spark software. I followed these steps and was successful in updating the device, which true to Superchips' word, was unlocked and ready to use.
Flashing was easy and successful, exactly according to the manual. I can't wait to take a drive tomorrow using the 93 performance tune.
(I'm also getting front and back Bilsteins and new springs put on tomorrow, double DIN Android and some side steps.)
TL,DR:
I got an older Cortex and got it unlocked and working with modern computers. HERE is a mediafire link to a zip containing the driver folder that you will need to make a Windows Ten PC recognize the older Cortex devices, so that it can be connected to the Internet using Superchips' Spark software. Grab it if you think you will ever need it.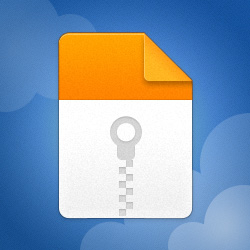 MediaFire is a simple to use free service that lets you put all your photos, documents, music, and video in a single place so you can access them anywhere and share them everywhere.