Discussion Starter
•
#1
•
I am looking to do a little maintenance to the engine. 2010 with 119,000 miles on the clock. I change the oil every 5,000 miles with Mobil 1 extended performance oil with a Mobil 1 filter. I have replaced the air filter when we bought it around 17,000 miles ago. The last couple tanks my fuel mileage has dropped off a bit. Not sure if that attributed to winter fuel formula or something else. I was looking at spark plugs but that seems to be all over the map as to which ones. I want to go OEM if possible but not sure because I am getting two different plugs that pull up. We have these which EBay says doesn't not sure about that because the part number matches.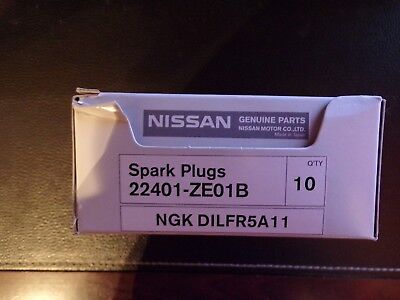 Nissan Armada 2007 - 2015. Nissan Titan 2007 - 2015. Genuine Nissan OEM Spark Plugs. This is a set of 8 OEM Nissan Spark Plugs in the original individual boxes.
or these which they say fits but is the same part number and of course over double the price.

2007-15 Nissan Armada V8 5.6L (excluding Flex Fuel) Spark Plug. 2012-17 Nissan NV 1500 V8 5.6L Spark Plug. 2012-17 Nissan NV 2500 V8 5.6L Spark Plug. 2012-17 Nissan NV 3500 V8 5.6L Spark Plug. 2008-12 Nissan Pathfinder V8 5.6L Spark Plug.
Is there anything I am missing for a tune up?